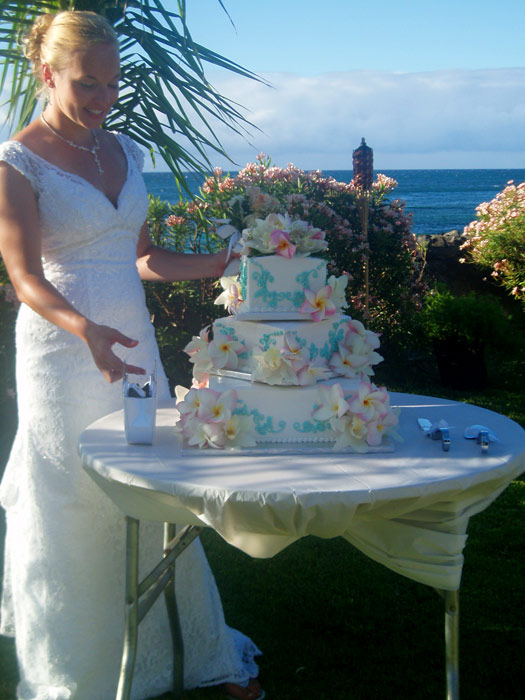 The cake cutting typically takes place after dinner when your bandleader or DJ makes an announcement. You can also do this.
If you have older guests who might be leaving early, do your cake cutting at the beginning of the reception just before the first dance. For the first cut, your groom's hands are placed over yours as you cut into the bottom layer of the cake. The groom makes the second cut solo and feeds the bride, and then it's your turn.
I really prefer the Cake Cutting Ceremony just before the reception because the Wedding Cake with its decoration is very fresh and nothing is melting or damaged especially under the heat and humidity in Hawaii.